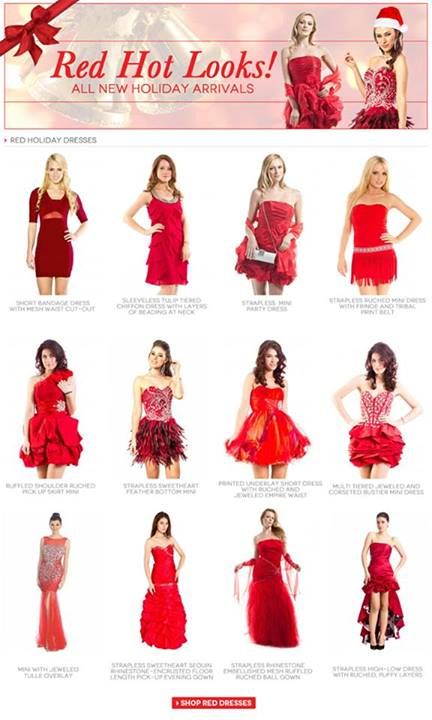 Of course, red is an all-year-round color, but at this time of the year, it's extra special. The holidays are all about home and hearth, and red is definitely a warm and inviting color. It's also very versatile and can lend itself to a number of fabrics and make them look fabulous.
Ladies Outfitters has a great selection of red dresses perfect for any holiday party this season. Our amazing collection of designers are offering everything from casual to extra formal, so you'll be sure to find something that fits your personal style.
Below are some of our favorites this season, and of course, we took the liberty to accessorize them for you. How could we resist all that glitz and glam? It IS the holidays after all.
Read on and be merry!
Read More